EDISONNJ.ORG
Edison TV is where we shoot all the programs. Mike D'Amato and Edward Cologna does all t
he great video effects,
editing and they are very dedicated in what they do. We have
been on the air since 2013. We now broadcast in 11 states
across the country.
You can watch the show in the Edison, NJ area every Saturday at 10 pm
nd Sundays at 4 pm.
Or online 24 hours a day, 7 days a week. F
ortunately you can get to our site directly from here. I
t's a simple click of the link below:

NOW SHOWING -
BEAT THE DEVIL. Starring Humphry Bogart and Peter Lorre. It is directed by John Houston. This is the last time that all 3 were together. It is lots of fun. My guest is actor John Correll who has lots of stories to tell. Here is the link:
http://108.58.128.218/vod/744-Classic-Movies39-High-v1.mp4
Here is the commercial for BEAT THE DEVIL
​ http://108.58.128.218/vod/747-CM39-promo-High-v1.mp4
​
CLASSIC MOVIES WITH RON MACCLOSKEY
SEEN IN ELEVEN STATES ACROSS AMERICA
From New Jersey, New York and Connecticut to Vermont, Maine and Massachusetts. From the Mid-west states like Wisconsin, Illinois, and Texas to California and Colorado
NJ
NY
CT
ME
TX
CO
* See List Hermiker Wallingford Auburn Kingsville Denver
Below A & M University
MA
VT
WI
CA
IL
East Hampton Ludlow Westby San Francisco College of DuPage
North Hampton New Port San Rafael
South Hadley Mount Pilier Mount View
Hingham Barre
Lowell Sunderland
Marion
Matta Poisett
Rochester
*
NEW JERSEY : Edison, Piscataway, Rutgers (New Brunswick) South Plainfield, Metuchen, Perth Amboy, Summit, Mendham, Vernon, Montclair, Great Falls, Oradell, and Fairlawn.
Total viewership in New Jersey of over 260,000.
​
​********************************************************************************************************************
​I am very happy to say that we have had some wonderful guests in all the years since the show started. We have had writers, performers, clergy, authors, experts, performers and just fans of great movies. Here is just a short list of previous guests.
​
Past Guests
Michael T. Wright, Mike Jarmus, Lou Sciara, Gil Palmer, Peter Salzer, Rabbi Bernard Goldberg, Pat Barton, Wallace Stroby, Mark Voger, Gina Rodriquez, Arnie Levin, Peggy King, Irwin Davidson, Bob Greenburg, Andy Myers, Irv Hyatt, Laura Madsen, Irv Hyatt and many more
​
​
Powered by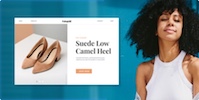 Create your own unique website with customizable templates.